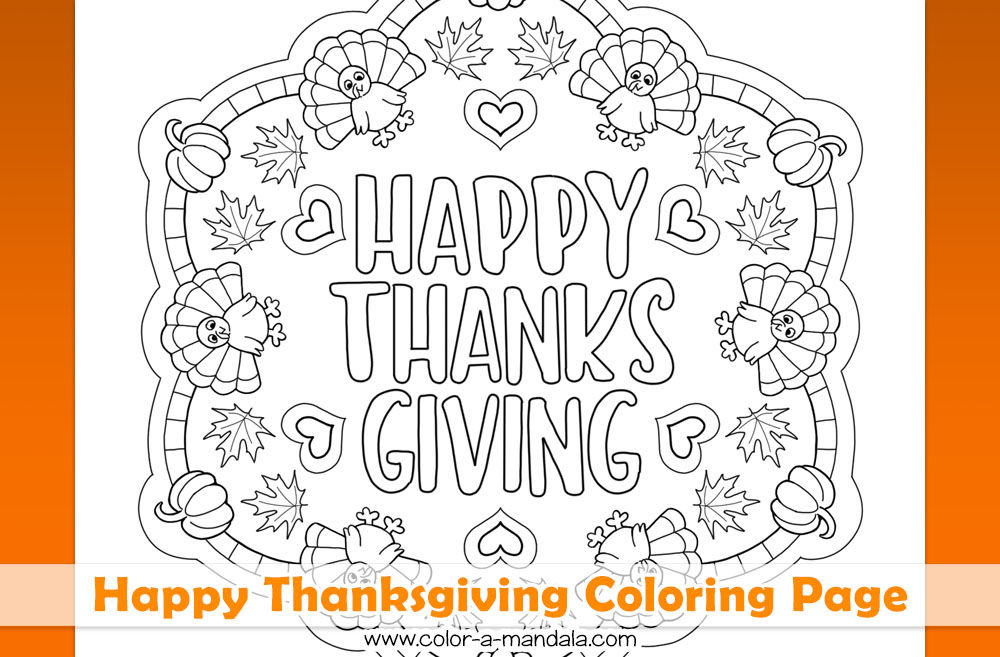 Thanksgiving is the time to celebrate and express gratitude, and what better way to do that than with a Happy Thanksgiving coloring page? This is a lighthearted mandala coloring page filled with turkeys, pumpkins, autumn leaves, and hearts!
Click the button below to get this free coloring page: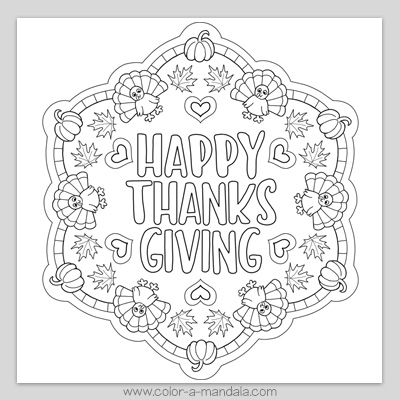 All coloring pages on this website are pdf files. They can saved and printed on standard 8.5 x 11 inch paper.
Do you use a tablet or iPad for coloring? If your coloring app supports pdf files, you can download this coloring page and use an art app to color the picture in.
Want to color in another Thanksgiving page? Check out our "I am thankful for" coloring page. It has 12 spaces to fill in with gratitude. Fill it all by yourself or make it a group project for family and friends!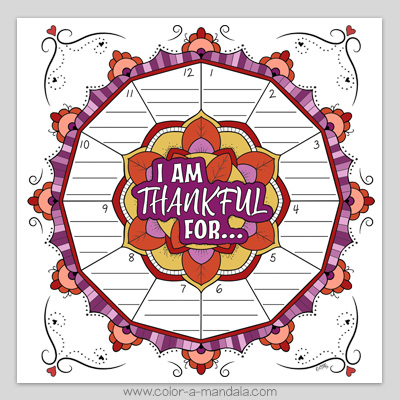 Our Newest Coloring Pages